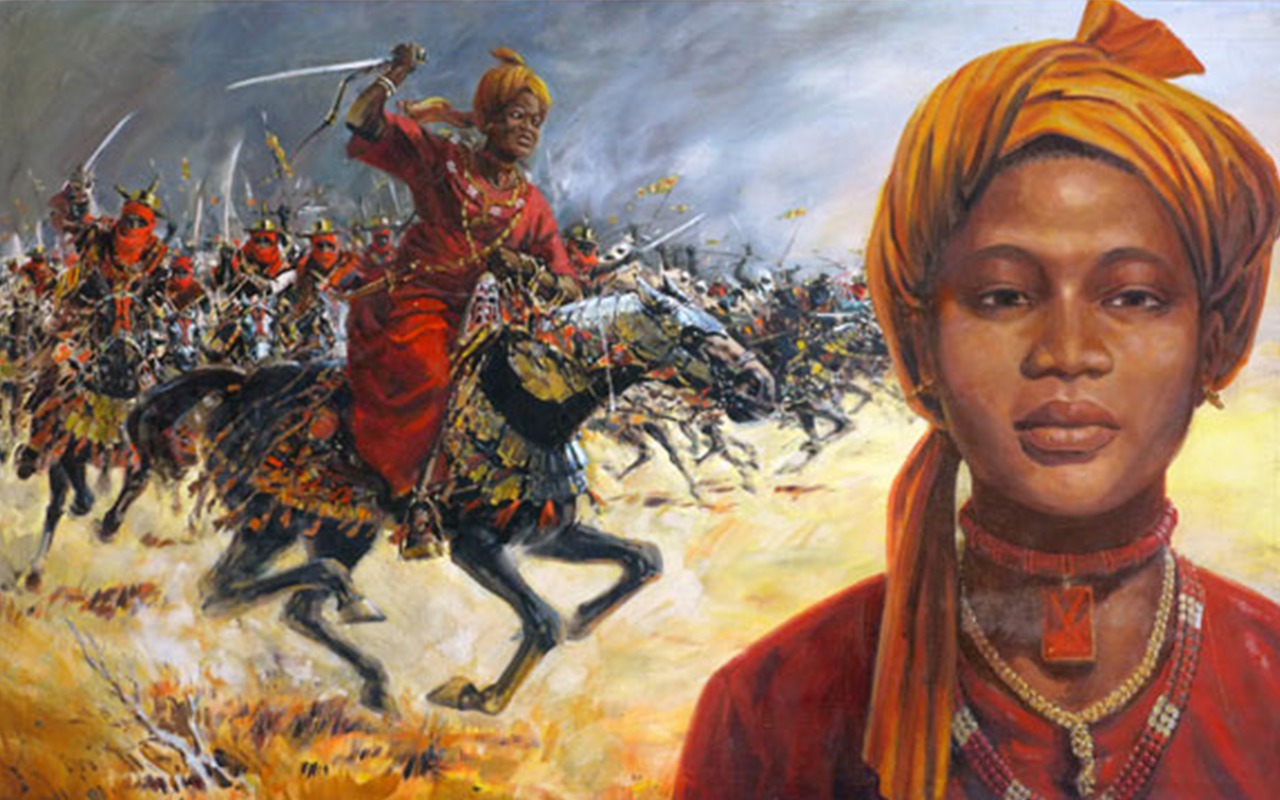 Photo Credit Wikipedia
Meet Queen Amina of Zaria
16th century baddie

Queen Amina of Zaria was the first woman in northern Nigeria to become queen in the male-dominated Hausa society. Greatly favored by her grandfather– who educated her on matters of family and politics– at age 16, Amina was named Magajiya, or "heir apparent." With this title, she was given 40 female slaves of her own. 
Map of Precolonial Africa 15-16th c.

Queen Amina reigned during pre-colonial Nigeria, at a time when men did not feel threatened by women in powerful positions. It was generally understood that leaders attained their positions as a result of age, kinship or merit, not gender. Women were not precluded from asserting their authority and  could even oust men who were not performing their duties effectively. 

Feisty? That's cute. Formidable? Yes, that's a force to be reckoned with!
All hail, Queen Amina!